St. Petersburg - an interesting trip ....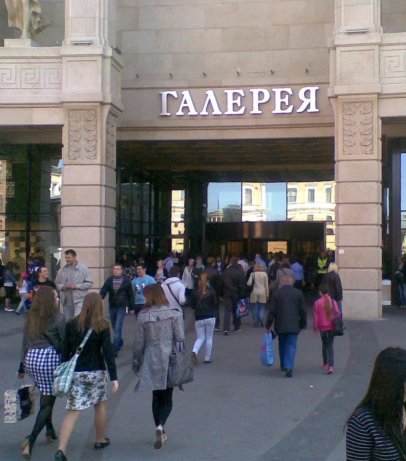 ... it had been a while that I made my way to this interesting city at the far end of the Baltic Sea. It was mid May 2011.
The recession (2008-9) hit Russia as hard, probably harder than many other countries, but we don't hear too much about it. Many international companies down-sized in Russia and some left.
Most large (commercial) construction projects stopped across Russia - with the exception of Sochi. A few projects though were completed recently in St. Petersburg's retail landscape - "Stockmann" and "Galeria" - just a stone throw apart.
I was the first architect on the project after it was restarted to help the initial clients to develop a new concept for this failed project linked to the hi-speed fiasco trying to link Moscow with St. Petersburg. I told the client then in 2005 that the problem of this project is not how quickly you can design it, but how it will impact on the local retail space offering. There would be so much space added to the market in one central project. They got it going and filled the centre well. Corners were sadly cut in the interior design and one might debate whether the exterior is fit for a city that is not short of history. A bold modern building of the 21 millennium would have been more appropriate than trying to compete with real masters of long gone times. A poor copy really just devalues their great skills and achievements.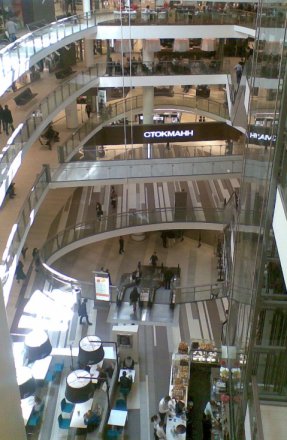 Anyway, both shopping centres were full and people enjoyed their Sunday shopping and entertainment experiences.
While people are struggling to make ends meet these 2 projects showed that many great retail projects started out during recessions - Meadowhall, Sheffield, Lakeside to the East of London, CentrO, Germany ..... So, this could be seen as the dawn of the upturn.
Meanwhile other parts of St. Petersburg showed closed shops, unfinished buildings, malls and some decline. But driving down some major streets late at night the city felt alive and well light up - more so than during the boom times leading up to 2008. The city seemed more clean and organised. Wishful thinking maybe, but it might be that this break time allowed catching up with some underlying issues that are easily forgotten during a boom.
I felt St. Petersburg looked promising and while the Euro zone seems to be sliding into the second dip of this recession (the double dip recession I predicted elsewhere a few times) - Russia might just get it together and move ahead.
(Christian Cuhls, MD)